So Let's Meet: Author and Comedian Debbie Sue Goodman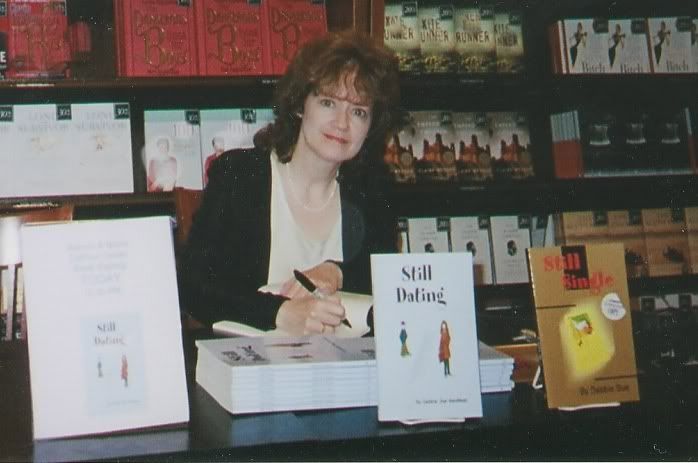 Debbie Sue Goodman, from Skokie, IL performs a one-woman comedy show based on her best selling book, Still Single, which includes many humorous and heartwarming stories about Debbie's life. Debbie is an actress/lyricist/vocalist/impressionist, and has appeared in many cable TV shows. Debbie has also made numerous guest appearances on Chicago TV & radio stations and author appearances and book signings.
The Open Books team feels fortunate to have been contacted by her and will be inviting her to share her talents with us for a future Comedian/Improv event once our store is open.
Enjoy her answers to The 10 Questions We Always Ask
1. How would you spend your last 24 hours if you knew the world was ending in the morning?
I would rent the largest theater and perform my one-woman comedy show and bring all my loved ones with me.
2. What was your dream job when you were 5?
To be a Movie Star.
3. If you could have dinner with 3 people (real or fictional) who would you invite and what would you eat?
Barbra Streisand, Donny Osmond and Donald Trump. We would eat salad, filet mignon and vegetables.
4. What was your favorite childhood toy or game?
Barbie dolls.
5. If you could have one super power what would it be?
To end all illness.
6.What secret obsession do you have that no one knew about before this interview?
Nothing I can think of.
7. What makes you laugh uncontrollably?
The "I Love Lucy" Show.
8. What book are you reading right now?
A Danielle Steel novel.
9. What is your favorite ice cream flavor?
Vanilla.
10. What is playing on your iPod/record player these days?
The "Chicago" movie soundtrack.
We thank Debbie for sharing her time with us!